Are you looking to enhance the care and lifespan of your clothing? If so, it's time to dive into professional cleaning. In the bustling heart of Oklahoma City, maintaining your wardrobe can be a daunting task, but professional dry cleaning services are here to make your life easier. Dry cleaning is more than just a laundry solution; it's a game-changer for your garments. Say goodbye to stains, wrinkles and fading colors. With the magic of dry cleaning, your clothes will remain fresh and flawless, ready to tackle the challenges of daily wear.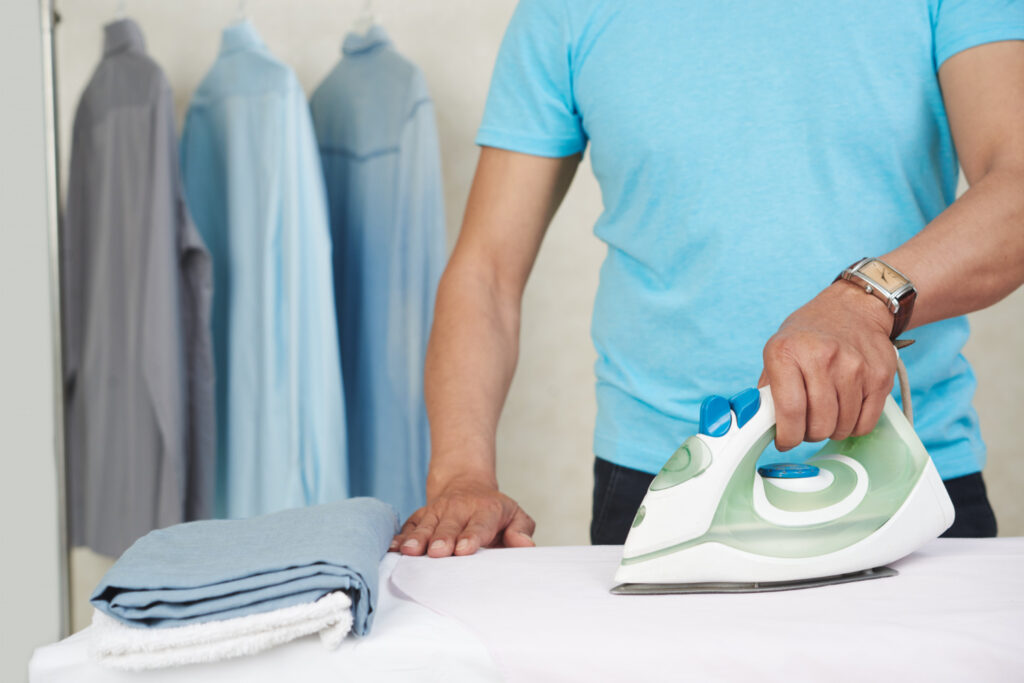 Delving into the Secret of Dry Cleaning
At its core, dry cleaning is a garment care process that swaps traditional water for a chemical solvent. The term 'dry' might be misleading as the procedure is not entirely moisture-free. Instead, it employs a specialized liquid that removes dirt, grease and stains without damaging delicate fabrics. Ideal for materials like silk, wool and leather, such cleaning assures that your garments maintain their color and texture, looking as good as new for a more extended period.
Why Choose Professional Dry Cleaning
Safeguarding Your Cherished Pieces- Delicate fabrics like silk, cashmere and wool can easily lose shape or color with regular washing. Dry cleaning serves as a fortress for these items, maintaining their original quality and ensuring longevity. The meticulous care prevents shrinking, fading and distorting, allowing you to enjoy your cherished pieces for years.
Maximize Your Time- Life is busy, and finding the time to do laundry can often seem like a Herculean task. Here's where professional dry cleaning comes in handy. It allows you to reclaim those valuable hours, letting you focus on work, family or even some much-needed self-care. Convenience and efficiency are of the essence and they deliver on both fronts.
Stains and Odors- We've all been there—a sudden spill or an unpleasant odor that just won't go away, ruining your favorite garment. Dry cleaning uses specialized agents and technologies to remove even the toughest stains and odors. It doesn't just mask these problems but eliminates them, revitalizing your clothes and making them ready to wear again.
Hassle-Free Large Item Cleaning- If you've ever tried to wash a comforter, rug or curtain at home, you know the struggle. Dry cleaning simplifies this arduous process, catering to bulky items with the same expertise as regular clothing. Your large items return to you fresh, clean and as good as new, sans the hassle and without monopolizing your time.
No Room for Errors- Whether it's an important business meeting or a casual day out, your appearance matters. Professional dry-cleaning offers unparalleled precision—from stain removal to ironing—ensuring your garments are spotless and crisp. There is a sense of assurance in knowing that your clothes will look their best, elevating your confidence and impression on others.
Make Room for More- A well-kept wardrobe doesn't just make you look good—it can help you feel organized and focused. By keeping your existing clothing in excellent condition, dry cleaning service allows you to free up valuable closet space. This maintenance means fewer replacements, fewer impulse buys and, ultimately, a happier wallet.
Breathe Life Into Old Clothes- Often, we give up on old garments, thinking they're beyond repair. But a professional dry cleaning service can often restore your old favorites to a near-original state. Whether it's a faded color, a loose thread or minor wear and tear, dry cleaning can extend the life of your clothes, allowing you to enjoy them longer.
Mend and Alter- Beyond cleaning, many dry cleaning services also offer repair and alteration services. So, if you have a loose button, a fallen hem or a stuck zipper, you can have these minor issues fixed while your garment gets cleaned. It's like a one-stop shop for all your clothing maintenance needs.
Protection from Unwanted Visitors- Did you know that dry cleaning can be a pest deterrent? Chemicals used in the process are effective against moths, silverfish and other potential threats to your clothing. This additional layer of protection ensures the longevity of your garments, keeping them safe from unwanted 'visitors.'
Reignite Your Wardrobe's Brilliance
At KingSpin Laundry Service, we're not just cleaning clothes; we're preserving memories and enhancing confidence. Experience the difference with our premium dry cleaning in OKC. Say goodbye to stubborn stains and hello to immaculate attire. Join us in the journey to elevate your clothing care game. Trust us for impeccable results, convenience and wardrobe longevity. It's time to make your garments feel brand new every time.