Would you prefer to preserve a sunny Sunday for leisure and self-care? But instead, you find yourself facing a mountain of laundry that requires your entire afternoon. What if you could delegate this chore, ensuring not just clean but professional care for clothes? Say hello to the modern marvel called "laundry pickup and delivery service."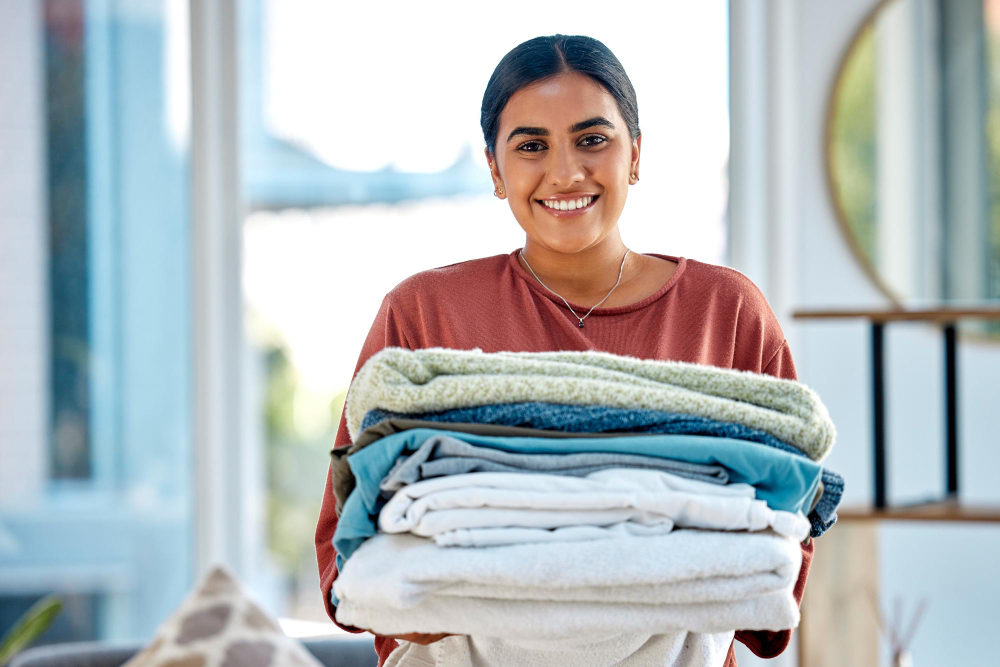 Laundry Pickup and Delivery Service: What Affects the Cost Factors?
Pricing can vary widely for the same laundry pickup and delivery service and it's easy to wonder why. There are multiple models that companies adopt:
Flat Rate vs Variable Price: A company may offer a flat rate for a certain amount of clothes or type of service. The flip side is variable pricing based on the weight or special requirements like stain removal.
Free Pickup or Fee per Mile: Some services offer free pickup and delivery within a certain radius, while others charge based on distance. Choose wisely before assigning your laundry task.
Subscription Services: Many companies now offer subscription models, where you can get a reduced rate for committing to a long-term relationship. It can be cost-effective for regular needs.
True Value Evaluation: Is This Laundry Facility Worth the Price?
Time-Saving: Time is a limited commodity. The hours you spend doing laundry, you can invest in something more rewarding, like reading a book or watching a movie.
Professional Care: Have you ever ruined a delicate fabric because of the wrong settings? Professionals handle each item carefully, maintaining its quality.
Economical in the Long Run: Outsourcing the task is not as expensive as you first thought, considering the cost of detergents, electricity and wear and tear on your appliances.
A Holistic Guide: What Determines the Best Laundry Service?
Preserving Garment Quality: The best services sort your clothes by color, fabric type and care requirements. "Specialized detergents for sensitive fabrics and expert techniques for stain removal ensure your clothes last longer."
Proper Handling of Each Item: Sending a woolen sweater or a beaded gown into a regular wash will definitely spoil the clothes. Each garment has its own needs. Top-tier laundry services honor that by handling each item with individual care. They'll secure buttons, treat stains pre-wash and use garment bags for delicates.
Efficient & Time-bound Service: The best laundry pickup and delivery services respect that by sticking to a strict schedule and communicating with you throughout the process. Whether a digital tracking system or a simple text update, they keep you in the loop about your laundry's status from pickup to delivery. They also offer flexible timings to fit your busy lifestyle.
Cost-Effective Solution: The cost is about the time, energy and resources you save. The professional laundry services offer packages and subscription models, making them a cost-effective solution for families, working professionals and even students.
Get Multiple Types of Laundry Service: Beyond your everyday clothing, you have bed sheets, towels, curtains and possibly even more specialized items like baby clothes or sporting gear. Receive multiple types of laundry service, from wash-and-fold to dry cleaning and even specialized services for unique or oversized items like quilts or wedding gowns.
Contact Us for the Ultimate Laundry Service
Are you ready to give your laundry the best treatment it deserves while reclaiming hours of your life? With King Spin Laundry Service, every garment gets meticulous care and you get your valuable time back. Choose us now for laundry pickup and delivery service and improve your laundry experience to one that champions quality and convenience.