In the world of hospitality, guest satisfaction is paramount. Every detail, from the room's ambiance to the services offered, ensures a memorable stay. Hotel laundry service is one such service that has become a cornerstone in enhancing the guest experience. It's more than just convenience; it's an intricate blend of quality, speed and personalized care that reflects a hotel's commitment to excellence. Integrating hotel laundry service into a hotel's offerings transforms the guest's experience, setting new standards in comfort and luxury.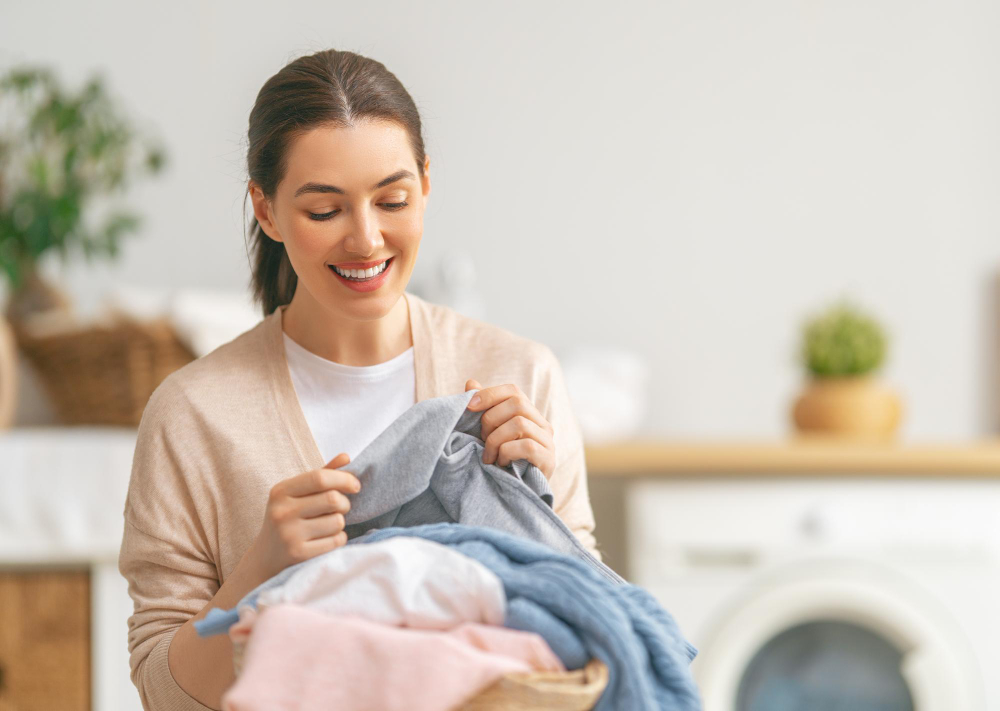 Sophisticated Quality Ensured
When guests check into a hotel, they expect nothing short of excellence, especially regarding their laundry. A laundry service ensures that garments are treated with the utmost care, utilizing top-notch techniques and products. Guests can repose in the assurance that their clothing, whether business attire or casual wear, will be returned in impeccable condition. In OKC, hotels take this aspect seriously, providing a laundry service that stands out for its quality.
Fast & Trustworthy Hotel Laundry Service
Time is of the essence for both the hotel and its guests. The need for a quick turnaround without compromising on reliability is a must. Meticulously engineered, the hotel laundry service in OKC adeptly delivers swift and reliable solutions, meeting the demands of bustling travelers and expansive hotel operations. Efficiency is a hallmark, ensuring guests never have to worry about delays.
24/7 Client Assistance
Nothing speaks professionalism like round-the-clock client support. In the event of queries or specific requirements, guests must have access to immediate assistance. OKC hotels set a benchmark by constantly supporting clients with their laundry service, ensuring prompt and efficient fulfillment of guest needs.
Embracing Sustainability
In the modern era, sustainability is no longer just a buzzword; it's a responsibility. Hotels in OKC are recognizing this and implementing eco-friendly practices within their laundry services. By using biodegradable detergents and energy-efficient machines, they contribute to environmental conservation. This practice benefits the planet and strikes a resonant chord with eco-conscious guests.
Alleviating Staff Stress
Managing laundry in-house can significantly burden hotel staff, diverting their focus from other essential duties. By outsourcing hotel laundry service, hotels in OKC are reducing the pressure on their staff, allowing them to concentrate on what they do best – providing exceptional guest experience.
Ultimate Convenience for Guests
Hotel stays should provide relaxation, with laundry concerns the last thing guests want to worry about. Offering a convenient laundry service is a game-changer. In OKC, hotels ensure that their guests can effortlessly avail themselves of top-quality laundry service right from their rooms. It's not merely about cleaning clothes; it's about enhancing the guest's overall experience.
Cutting Operational Costs
Hotel laundry service isn't just about offering convenience to the guests; it's also a strategic move to cut operational costs. By outsourcing laundry, hotels in OKC can save on equipment maintenance, utilities and labor. Redirecting these savings can further enrich the guest experience by enhancing other aspects of the hotel. Essentially, laundry service becomes a win-win situation, delighting guests while being cost-effective for the hotel.
Enhancing Brand Reputation
Every detail in today's competitive market counts in building and maintaining a hotel's reputation. Providing an excellent hotel laundry service can significantly enhance the brand image. Guests will likely remember and appreciate the convenience and quality offered, leading to positive reviews and word-of-mouth referrals. That, in turn, fortifies the hotel's reputation, making it a preferred choice for travelers.
Tailored Services for Every Guest
Every guest has unique needs and preferences, and catering to these can set a hotel apart from the competition. Offering tailored hotel laundry service allows guests to specify their preferences, such as fabric care, folding style or even special requests for stain removal. Hotels can demonstrate their commitment to personalized service by accommodating these individual needs, boosting guest satisfaction and loyalty.
Experience Laundry Royalty with KingSpin
Ready for a hotel laundry service that matches the quality and elegance your hotel strives to provide? KingSpin Laundry Service is your key to unlocking a world of convenience, reliability and sophistication. With our tailor-made solutions, we'll ensure your guests enjoy a stay that's as refreshing as their newly laundered garments. Elevate your hotel's offerings and leave a lasting impression – Connect with us today!