Have you ever felt overwhelmed by mountains of dirty garments? Do you yearn for an extra hour or two in your day? You are not alone. For busy individuals in Edmond, OK, outsourcing laundry can be a game-changer, freeing up precious time and eliminating the stress of tackling this daunting chore. But entrusting someone with your clothes requires careful consideration. Let's explore why professional service could be your perfect companion.
Dirty Laundry Complexity: What Guides Your Choice?
The thought of just bagging up your soiled clothes and returning them clean and fresh is enticing. However, not all service for laundry in OKC is created equal. Here's what to ponder:
The Power of Voices: Why Reviews Matter
Real Customer Experiences: Customer reviews provide first-hand accounts of people who have used the service. They give insights into the quality of the cleaning, the service's timeliness and the staff's professionalism.
Responsiveness to Negative Reviews: A service's response to criticism is also telling. It shows their commitment to customer satisfaction and ability to handle and rectify issues.
Around-the-Clock Cleanliness: Importance of Flexible Schedules
Convenience: Finding a laundry service provider that fits your schedule is important. It might not be feasible if the service operates only during your working hours. Look for services that offer extended hours, operate on weekends or even provide 24/7 availability.
Emergency Services: Sometimes, you might have last-minute needs. An ideal laundry service can accommodate these necessities without compromising on the quality of cleaning.
Snap and Spin: The Need for Rapid Service Turnaround
Speed of Service: "A reputable service provider will understand the importance of time and offer a quick turnaround time." The faster you get your clothes back, the fewer clothing items you need to have on hand.
Consistency: The shop should consistently deliver on its promised turnaround time. Delays can cause inconvenience and disrupt your plans.
Doorstep Delivery: The Ease of Pickup and Drop-Off
Pickup and Delivery: The convenience of having your dirty clothes picked up and dropped off at your doorstep cannot be overstated. It saves you time and makes the whole process stress-free.
Safety Measures: The service provider should treat your clothes carefully during transportation. They must follow safety guidelines for pickup and delivery.
The Detergent Difference: Quality Cleaning Agents are Crucial
Quality Cleaning: Good-quality detergents ensure your clothes receive thorough cleaning, smell fresh and preserve their fabric. Avoid services that use harsh chemicals which can damage your clothes.
Eco-Friendly: Expert services use eco-friendly cleaning products not only to take care of your clothes but also contribute positively to the environment.
Garment Lost: A Customer-Friendly Approach to Damage & Loss
Transparency: The laundry service provider should have clear policies regarding damage or loss of items. That includes how they handle such situations and the compensation provided.
Promptness: These service providers should promptly acknowledge and resolve the issue if something goes wrong. It shows they value their customers and take responsibility for their service.
Cost vs. Clean: Navigating the Best Price Deals
Pricing: Ensure the laundry service offers competitive pricing for their service. The cost should be proportionate to the quality of the service offered. Avoid services with hidden costs.
Value for Money: More than just the cost, consider the value you are getting for your money. That includes the convenience, quality of cleaning and time saved.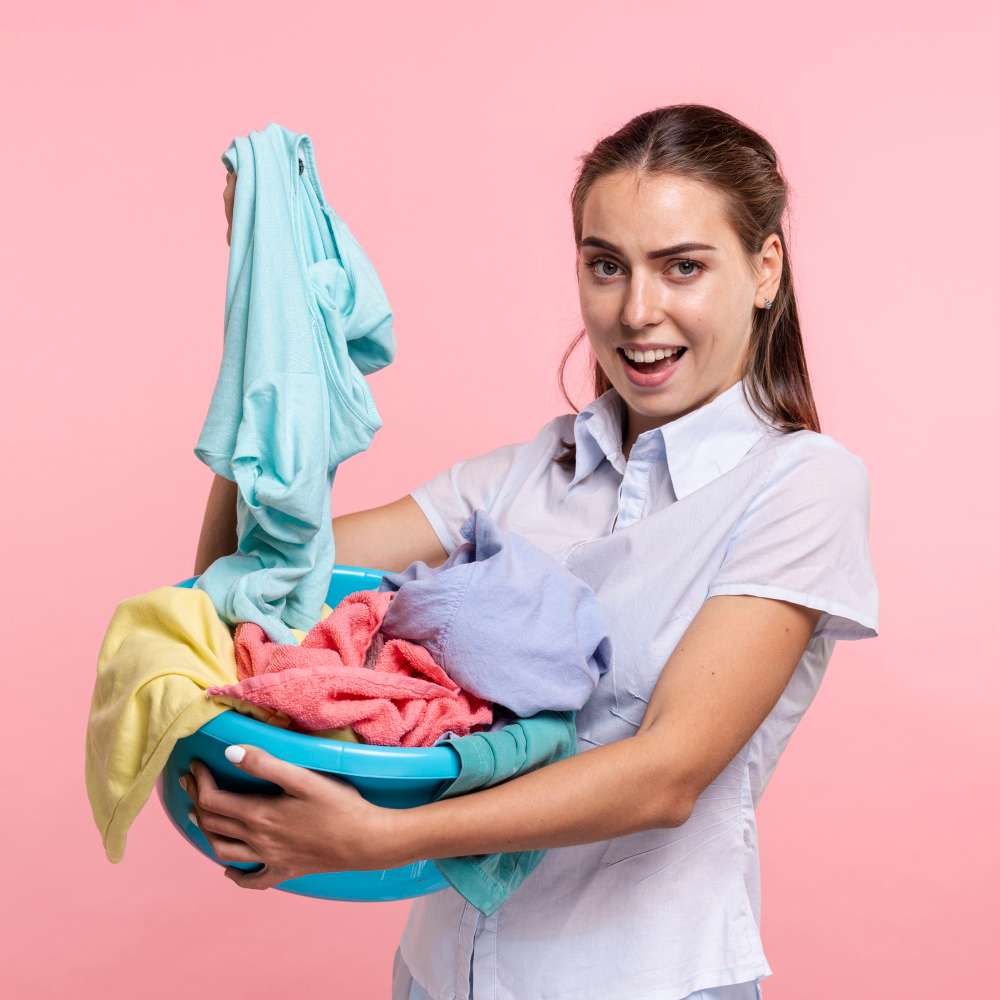 Ready for a Revolution? Embrace the Ease of Our Service
Laundry in Edmond, OK, doesn't have to be a chore. It doesn't have to consume your free time or cause unnecessary stress. You deserve a service that works for you, understands your needs and values your time. You deserve King Spin Laundry Service. Embrace convenience, quality and reliability. Say goodbye to dirty clothes woes and hello to more free time. Call or visit our website to schedule your first pick-up today. Let us spin the magic for your clothes.