There are only a handful of people in the whole world who love to do laundry. But it is such an inseparable part of your life that you have no choice but to find an alternative for your laundry. That is where professional laundry services and dry cleaners come in. They relieve us from the burden of doing laundry and let us focus on things we like.
But there are a lot of other benefits of hiring professional laundry service providers. Why don't you read this article and explore the advantages with us?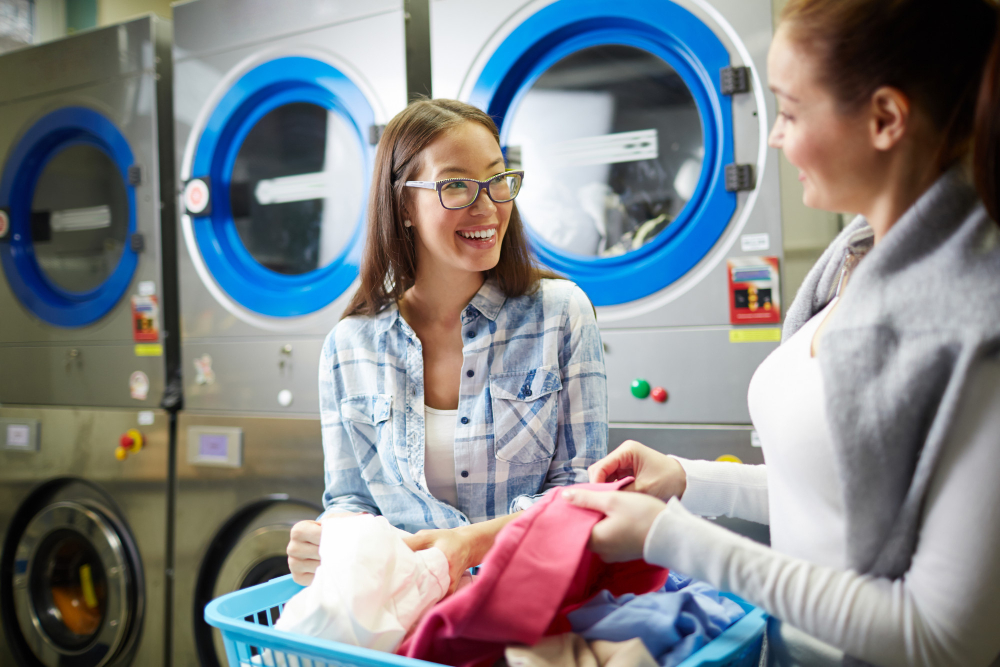 Benefits of Hiring Laundry Services
Stain Removal
Regular laundry jobs are tedious already; think about what will happen if you add a stubborn stain. You would have to put in tons of extra effort to eliminate those stains. Even after that, there is no way for you to be sure whether that stain will go away or not. But with professional laundry support, things will be different. They have experienced professionals who have the knowledge that lets them figure out the correct process to remove those stains. That's how you can bring back the shine of your clothes.
Time Saving
Your time is valuable, so you should not waste it on something as unproductive as doing your laundry. So, hand your dirty clothes to the professionals and boom! You just saved about an hour of your day.
Pickup and Deliver
There are a lot of wash-and-fold laundry service providers who provide pickups and drops for your clothes. That makes things even better for you. You do not have to leave home to get your laundry done.
Revealing the Special Care for Delicates
Surely some clothes in your collection fall under 'delicates.' You need to wash these clothes with special care if you do not wish to lose their glamor. Most of us still need to have a clear idea about the procedure of washing these delicates. But the professionals at the laundry department are experts on this matter and can clean your delicate clothes without breaking a sweat.
Relief from Piles of Clothes
Occasionally, we accumulate a lot of our clothes. Cleaning all of them by yourselves is not only very time-consuming, but it is almost next to impossible. That is why it is better to call for a laundry service and hand them the pile of clothes. It will be like hitting two birds with one stone. You will save time and will get your favorite clothes all cleaned up.
Better Cleaning
In most cases, professional laundry facilities provide considerably better cleaning than when you do your laundry. So, if you are not satisfied with the cleaning of your clothes, then also you can choose to go to a reputable service provider.
KingSpin Makes Laundry Easy
If all these benefits are lucrative enough to pick your interest in professional laundry, it is time to call KingSpin Laundry Services. Here you will find the best laundry services in OKC. Call us now to get more info about our services and prices.