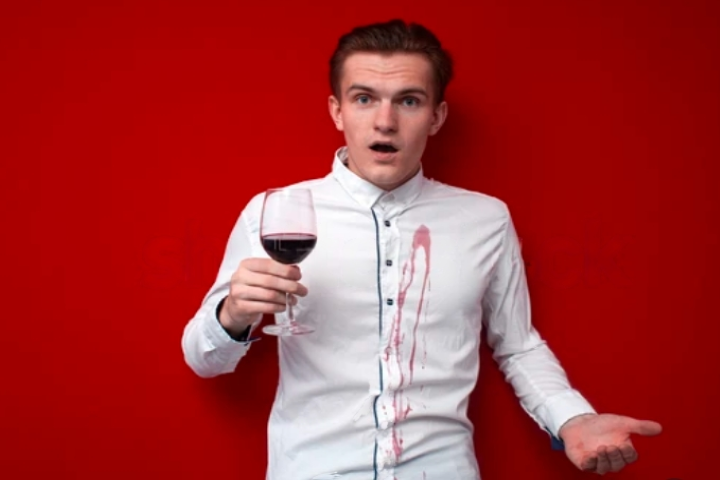 If you love wine, it doesn't mean you must also embrace wine stains. That is why the time for battle is here if you have spilled wine on your favorite dress. You have to defeat the wine stains as early as possible and bring back the lost shine of the garment.
Many laundry pickup and delivery services can help you with this job. But you will have to provide some primary aid if you want to bring back the same dazzle. Not just that, if you wish to avoid going for a professional laundry service, you can also clean the stain by yourself. All you will have to do for that is instructed below.
How Do Laundry Pickup and Delivery Services Deal with Wine Stains?
Here are some expert suggestions that you must observe.
Take Immediate Action
Primary care is crucial to saving the dazzle of the suit from wine stains. As soon as you know of the stains, use a napkin or a paper towel to blot out as much wine as possible. This will minimize the effects of these stains. You can also hold the cloth under running water as it can wash away a lot of the red juice from your dress.
Do Not Scrub Vigorously
You must remember not to go crazy with the scrubbing while trying to remove the stain. Even though your intuition tells you to do so, remember scrubbing would only worsen the condition of the wine stain. If you ignore this warning, you could possibly be welcoming these stains to make a red spot on your beautiful garment forever.
Use Vinegar
Laundry pickup and delivery service professionals say that using vinegar can help you fight almost any stain on this planet. That is why vinegar should be your best friend if you are dealing with a large stain. You can make it even more effective by rubbing baking soda on the cloth after you have applied the vinegar.
Use Rubbing Alcohol
Suppose you have to rub alcohol at your arm's length and then clean off your wine stain. Just a few firm wipes from a paper towel wet with rubbing alcohol can take away most of the stain from your dress. You just have to keep repeating the process until it's all gone. Here is a time-saving deal: you can obtain laundry pickup and delivery services to retain comfort.
Do not Forget to Wash
Plain old water plays a critical role in the process. If you do not wash your clothing from time to time while cleaning the wine stains, it will only get harder for you to clean. That is why you must not forget about washing your clothing using normal or warm water.
Take it to the Pros if the Situation is Bad
All the things we mentioned earlier can help you deal successfully with your wine stains. But sometimes, things get so complicated that the DIY techniques fail to provide satisfaction. At times like these, you must seek the help of professional laundry services.
Who Can Help You in These Moments?

As we said before, you would need professional help to deal with strong wine stains. But who will you go to if such situations arise? The answer is right at the bottom of this website. Call us and get in touch with some of the best laundry pickup and delivery professionals at KingSpin Laundry.