Are you tired of spending countless hours sorting, washing and folding piles of laundry? It's time to reclaim your precious time and simplify your life with the remarkable convenience of a wash and fold laundry service. Unlock the top 5 benefits of entrusting your laundry to the expert hands of professionals, allowing you to bid farewell to laundry woes and embrace a hassle-free lifestyle.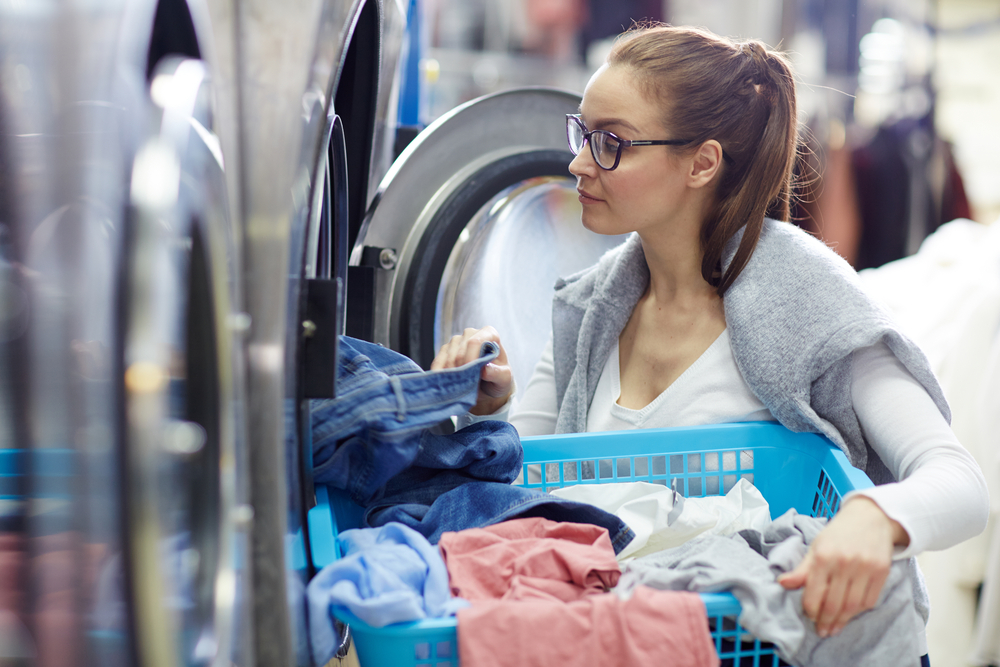 Magic Touch of Laundry Service: Transforming Dirty to Fresh
Leave the tedious chore of laundry to the experts as they work their magic to breathe new life into your worn-out garments. With a professional wash and fold laundry service, every stained shirt, mud-soaked pants and perspiration-laden workout gear is treated with utmost care. Witness the remarkable transformation as your clothes return to you fresh, clean and ready to wear, eliminating the need for tedious scrubbing and soaking.
Time is Money: Embrace Efficiency
In today's fast-paced world, time is undoubtedly our most valuable asset. Imagine the possibilities when you no longer have to spend hours wasting time away over a pile of laundry. A wash and fold laundry near you offers the luxury of time, allowing you to pursue your passions, spend quality time with loved ones or unwind and relax. Let the professionals handle your laundry while you reclaim those precious moments that truly matter.
Convenience Redefined: Pick-Up and Delivery
Say goodbye to the days of lugging heavy laundry bags to the laundromat. With a "wash and fold" service, convenience comes and greets you. Many companies in Oklahoma City provide pick-up and delivery options, ensuring that they meet your laundry needs without you ever leaving the comfort of your home. Schedule a pick-up, and your highly demanding service for "wash and fold laundry in OKC" will transform the messy matter into a clean, hassle-free experience. It's a game-changer for those with busy schedules or limited mobility.
Expert Care: Preserve the Life of Your Clothes
Your favorite shirt or delicate blouse deserves expert care to prolong its lifespan.
Wash and fold laundry services employ professionals who understand the nuances of different fabrics and the appropriate care required for each garment.
From separating colors to using gentle detergents and specialized washing techniques, they take the utmost care in preserving the integrity and longevity of your clothes.
Say goodbye to faded colors, shrunken sweaters and ruined fabrics, and embrace a laundry service that treats your garments with the care they deserve.
The Affordable Gain with Wash and Fold Laundry
Contrary to popular belief, wash and fold services are not reserved for the elite. Many services offer cost-effective pricing options and flexible bundles that cater to various budgets. By opting for this service, you save time and benefit from the affordable luxury of professionally laundered clothes. It's a win-win situation where you can relish impeccable cleanliness and convenience without breaking the bank.
Embrace the Evolution of Laundry with Wash and Fold Services
In a world where time is precious and convenience is paramount, "wash and fold" emerges as the game-changer. From transforming dirty garments into new, clean ensembles to granting you the luxury of time and convenience, the benefits are undeniable.
Entrust your laundry to the experts and bid farewell to the mundane task of washing and folding.
Say hello to a time-saving laundry service and rediscover the joy of simplicity!
Summon Kingspin Laundry Service in OKC to witness the magic and experience convenience in no time.