"Do work, come back home and worry about laundry."
What does it feel like to repeat this line in a loop like you would play an addictive song? In this case, there is no passion but suffocation. Something interesting occurs when the clothes-washing responsibility gets too heavy on your shoulders. Suddenly, your mind starts looking for solutions and guess what! You get one step closer to the wash and fold laundry in OKC.
Isn't it necessary to understand the service better before enjoying its fruitfulness? Won't it be helpful if you gain clarity on vital aspects of this matter? How do wash and fold work? Very few people in OKC understand the process. So, we are here to help transmute your experience from confusion to clarity.
Starting with Wash and Fold Laundry Definition
Every Oklahoman gets into a repetitive space of discomfort with daily laundry chores. And that consumes time and energy like no other! In these situations, a helping hand is all you need for convenience. That's the indication of choosing a laundry service. But what are wash and fold and how is it beneficial?
Laundry companies provide these services to save time and energy for individuals, protecting them from extreme exhaustion. You give them the mess and they will return the clean dress.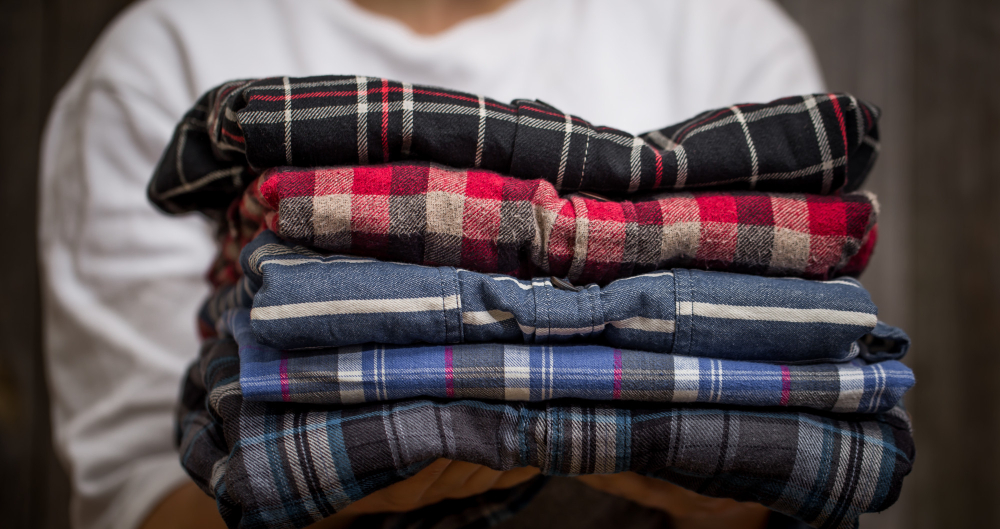 All about the Process
Gone are the days of traveling to laundry to deliver dirty clothes. The online world has sprinkled efficiency in every piece of necessity. Nowadays, most wash and fold laundry require you to schedule pickup and relieve the stress. That's it! Experienced professionals will give attention to the following steps:
Cleaning the Clothes
Sorting Them Appropriately
Utilizing Powerful Washing Machines to Perform the Dirt-Removal Task
Double Checking to Ensure the Best Results and Happy Faces
Talking about the Price Segment
So, we have covered the fundamentals that many people in OKC demand. What about the wash and fold laundry cost? Affordability arrives with a bag-filling laundry load. No more pound-based charging! Here are two essential assets that you save:
What's Life without Wash and Fold Laundry?
Limitations scream louder when one overlooks the potential of the wash and fold laundry. Getting stuck in the DIY spot is synonymous with the following restrictions:
You will likely waste hours doing the laundry work on your own.
The void for spotless and excellent cleaning exists.
Heavy-duty stains return again and again to question your cleaning capabilities.
How Is It Different from Dry Cleaning?
Dry cleaning is all about managing the clothes' cleanliness using water-less liquid. This process loosens the oils and stains, preparing one for the next step: pressing the garments.
On the flip side, most wash and fold laundry utilize commercial washing machines with the most effective detergents. Other vital steps include stain treatment, garment sorting, drying, washing, folding and delivery. This option resolves the laundry hassle and restores mental peace among people.
Leave the Laundry Responsibilities to Us
As one finds the path to KingSpin Laundry, one terminates the cleaning hassle for good. Life only gets better and more pleasant with on-time pickup and delivery. Our experts ensure thorough cleaning procedures to bring those spotless results. Are you ready for the ultimate time-saving decision? Schedule your pickup today!