Renting your property on Airbnb is a common way to make a side income. But as you take the job of managing this side business, many new challenges emerge even before you comprehend. Laundry is one of the biggest among them. As guests constantly come to your property, you must keep them supplied with fresh and clean laundry.
You can ease your burden by contacting an Airbnb laundry service provider. There are several benefits to working with such a business. We have listed a few of them below. Study them to get more insights on the topic.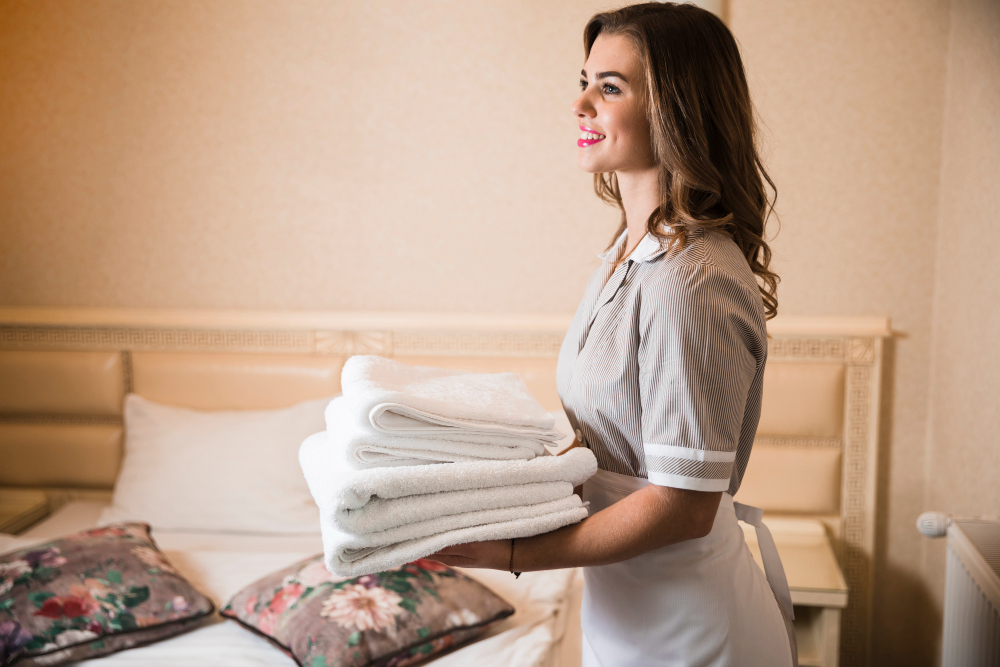 Some of the Features of Airbnb Laundry Services
Convenience
Going to an Airbnb laundry company would let you regularly keep your sheets and laundry clean for minimal cash. Not just that, because of the expertise of the service providers, they would complete the jobs much faster than you would. Your decision to work with such a business would make it more convenient for your business to operate.
Inventory Management
As laundry professionals keep providing fresh and washed laundry supplies, your inventory management system gets much more organized. Your guests constantly get quality bed sheets, blankets and curtains, improving their overall experience.
Better Cleaning
The professionals in the laundry services have superior skills as opposed to you when it comes to washing clothes. Working with them would mean clothes would get cleaner than ever.
Correct Detergents
The laundry professionals have years of experience in washing clothes. That is why they know which detergent is appropriate for your laundry. It may not seem too much, but because of the suitable detergent, you might get even better cleaning for your laundry.
The Process of Airbnb Laundry
Apart from the benefits, you should also know about the process of getting Airbnb laundry services. Here is an outline of how the process works.
Scheduling
The first thing that you have to do is figure out a time for the professionals to pick up the laundry. Speak with your provider and find a time that suits you both.
Pickup
Now that you have your pickup time set, you must let the professionals pick up the laundry. Be sure that laundry professionals stuff their bags full of your laundry. This step will allow you to save a lot of money.
Delivery
Once you have handed over your laundry, you have done your duty. Now, the service providers will take care of the delivery. Furthermore, they will clean your clothes and laundry and deliver them at a scheduled time.
It is a process that keeps going on in an endless circle. As long as the loop is operational, you will keep getting clean laundry for your customers.
Work with KingSpin
Are you running an Airbnb rental business? You will surely need help with your laundry. Call King Spin Laundry today to discuss a rate with our executives. After that, a reliable Airbnb laundry service will become more accessible than ever.