Laundry is one of those necessary chores we all have to do, but it can be time-consuming and sometimes tricky to fit into our busy schedules. It is where laundry services come in handy. These services take the hassle out of laundry, leaving you more free time to do the things you love.
We are here to look at the benefits of using pick up laundry services and some tips for getting the most out of these services.
Know about the Laundry Services
Laundry services offer a convenient way to do your laundry without leaving home. The process is simple:
Schedule a pickup time that works for you.
A laundry service provider will come to your doorstep to pick up your dirty laundry.
They will take your laundry to their facility for cleaning, drying and folding.
They will then return it to your doorstep at a time that works for you.
Schedule for the Pick Up Laundry Service
One of the great things about these laundry services is their flexible scheduling options. You can choose a weekly, bi-weekly or monthly pick up schedule that works for you. It means you can get your laundry done regularly without worrying about finding time to do it yourself.
Having Your Laundry Packed
Before the laundry service provider arrives, ensure your laundry is packed and ready to go. It means sorting your laundry into piles for whites, colors and delicates. You should also remove any items from your pockets and check the labels on your clothes for washing instructions.
Save Your Time
One of the benefits of using these laundry services is that they save you time. Instead of spending hours doing laundry yourself, you can have someone else do it for you. It frees up time for you to do the things you love. You can spend more time with your family, pursue a hobby or simply relax.
Get Clean Laundry with Drop Off Laundry Services
After cleaning, drying and folding your laundry, they will return to your doorstep for drop off. Drop off laundry services offer a convenient way to get your laundry back without having to leave your home. Your laundry will be clean, fresh and neatly folded, ready for you to put away.
Pick Up Customization
Popular pick up laundry services offer customization options, allowing you to choose the specific services you need. For example, you may only want to have your clothes washed and dried, or you may want to have them ironed and folded as well. By customizing your laundry service, you can get the services that you need without paying for services that you don't need.
Special Items with Special Requests
If you have special items requiring special care, such as delicate fabrics or items with stains, you can make special requests to ensure that your items are handled carefully. Laundry service providers can handle different fabrics and materials, so you can rest assured about your items.
A Wider Choice of Pricing
Laundry pick up and delivery professionals offer a wider choice of pricing options. Depending on your needs and budget, you can choose from various packages and pricing plans. It allows you to get the needed laundry services at a price that works for you.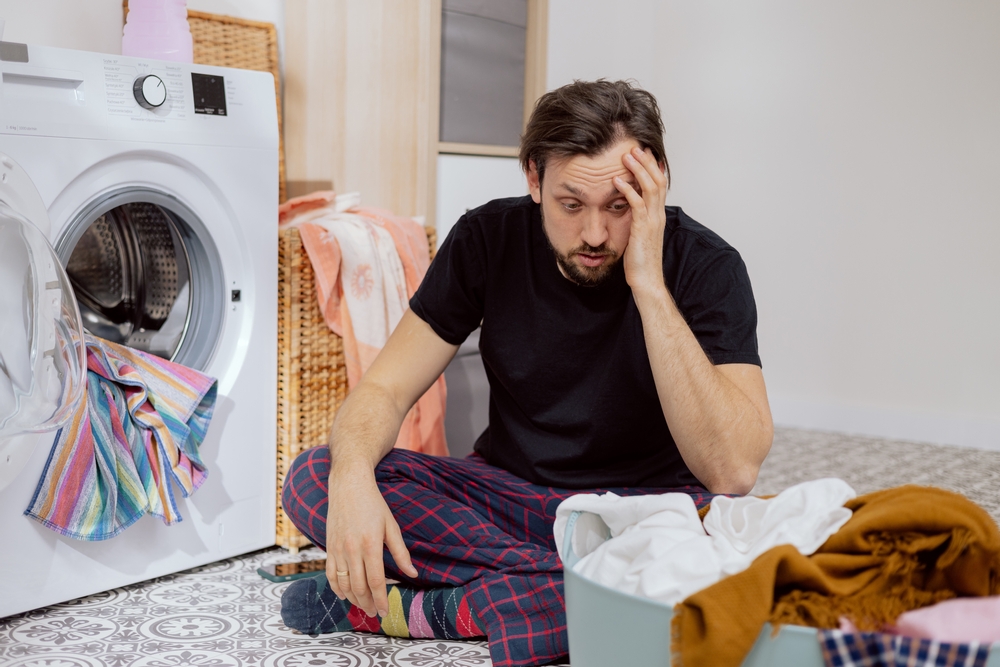 Let Us Take Your Laundry Stress
Looking to say "see ya later" to laundry strife and stress?
KingSpin Laundry Service will leave you feeling truly blessed!
Schedule a pick up time and let us take care of the rest,
With fast turnaround times, your clean clothes will impress!
We offer customization options to suit your every need,
And if you have special requests, we're happy to proceed!
Our team of experts knows how to handle every kind of fabric,
So you can trust us with your wardrobe – no need to be dramatic!
So if you want to save time and still look your best,
Let KingSpin Laundry Service put your laundry woes to rest!
Schedule your pick up laundry service today and let us take it from there,
You'll never look back once you see how easy it is to share!