Doing household chores is a daily responsibility of house owners. No matter how busy they are, they still have to do all the cleaning work and wash clothes. According to research, people spend an average of 2.5 hours doing laundry weekly. But nowadays, people give utmost importance to spending-quality time with their family and friends.
Therefore, they hire professionals to clean their rooms and wash their clothes. Various laundry pickup and delivery services are available in the states at a reasonable price. But before hiring the laundry experts, you must know a few things. Let's find out.
The Cost
When hiring cleaning specialists, house owners always think about the cost. In most cases, they choose the service that offers less price. Some believe that professionals charge a lot, but that's not true. The laundry pickup and delivery service specialists charge you based on the weight of the clothes (pound).
Schedules
Everyone's requirements are different and so is their timing. When you hire laundry professionals, pickup and delivery time get fixed based on your availability. For instance, if you want to get the service weekly, they set the timing according to this requirement. Also, you must mention the location at that time.
What Things Should You Consider Before Hiring Laundry Pickup and Delivery Services?
Pay Attention to Online Reviews
Before contacting the company, you should read the reviews. Check whether the previous customers gave a minimum four-star rating to them. You can clearly understand their professionalism, customer service and cleanliness.
Cleanliness
Cleanliness is one of the primary key factors which determine the quality of laundry pickup and delivery service. You should know where the laundry experts clean and dry or fold the clothes. You can ask for pictures of the laundromat from them before hiring. Ask them these questions-
Do they clean the machine often?
How do they maintain their devices?
Do they sanitize the machines?
Experience
When it comes to specialized work, we always hire professionals with years of experience.
You should consider their experience before opting for a laundry pickup and delivery service. You should ask them how long they have been in this field and hire them if the answer satisfies you.
Damage Control Policy
The cleaning professionals must assure their clients that there is no chance of damage to the clothes or the surrounding environment. Nowadays, many laundry pickup and delivery services use eco-friendly cleaning solutions which are harmless to clothes and the environment.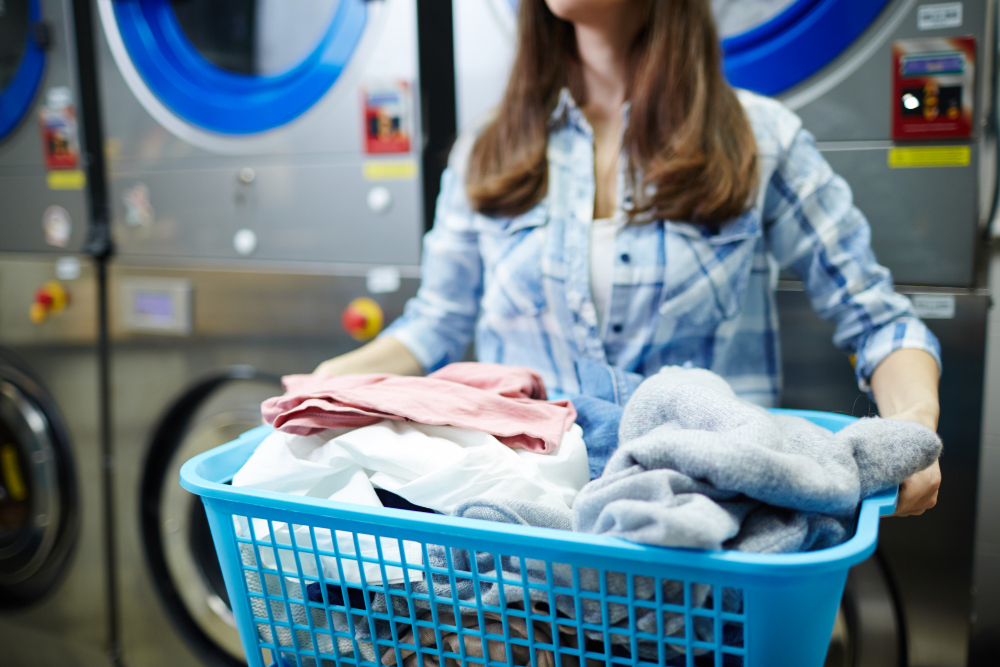 Fresh Clothes, Fresh Life
If you live in Oklahoma City, contact us at KingSpin Laundry Services. Our skilled workers pick up dirty clothes from Monday to Thursday and deliver them within 24 to 48 hours. You can also get the clothes delivered the next day, but you must pay an additional 10 dollars.
We offer our services at various prices for residential purposes. The price ranges from $25 to $65. In addition to this, if you don't want to pay pickup and delivery fees, set up a recurring service weekly with us.