Airbnb hosts strive to provide the best guest experience. One of the essential components of creating a comfortable and welcoming environment is ensuring fresh linens and towels. That is where an Airbnb laundry service comes in handy.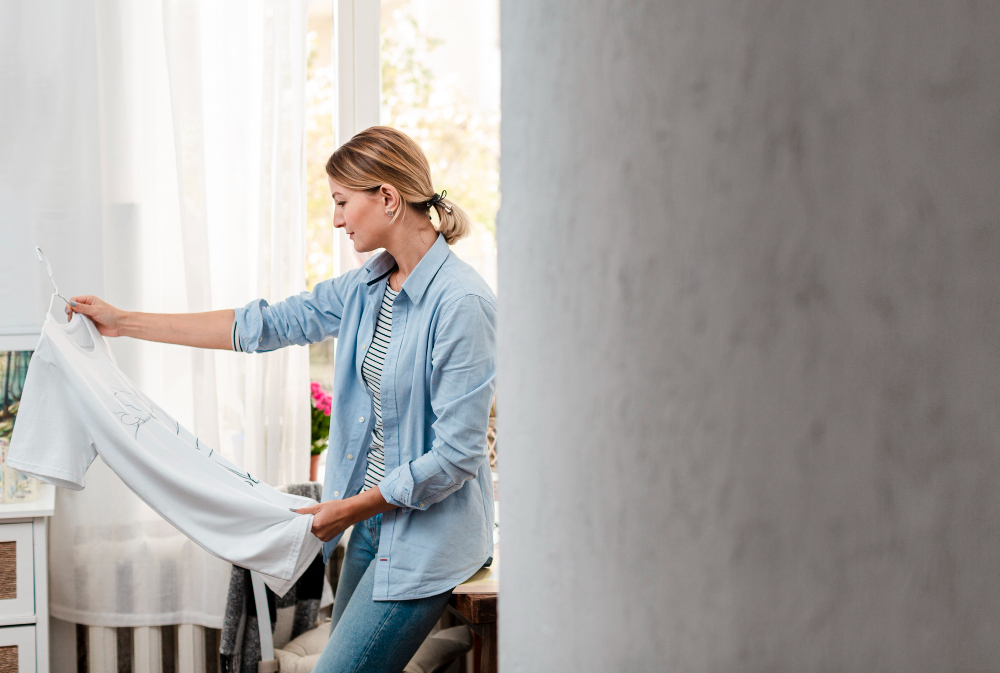 Saving You Money: Outsourcing Laundry Services
Airbnb hosts are often on a tight budget, and adding laundry expenses to their costs can be a significant burden. Hosts can save money on equipment, utilities, and cleaning products by outsourcing laundry services to a professional provider. When considering the long-term expenses of buying, maintaining, and repairing laundry equipment, opting for a laundry service makes sense.
Only the Best: High-Quality Products Used
Airbnb hosts want to provide guests with the best experience, including fresh and clean linens. Professional Airbnb laundry service providers use only high-quality, gentle products on the fabric and the environment. Moreover, they ensure the laundry is clean, well-pressed, and folded, giving your guests the feeling of being in a luxury hotel.
More Time for Your Business: Save Time
As an Airbnb host, your time is valuable. Doing laundry, especially if you have multiple units to maintain, can be time-consuming and take away from other essential tasks such as cleaning, guest communication, and check-ins. By outsourcing Airbnb laundry services to professional providers, you can focus on what you do best – providing a top-notch guest experience.
Professional Help: The Expertise of Airbnb Laundry Services
Laundry might seem simple, but it requires specific knowledge and expertise to ensure it is well-cleaned, well-pressed, and well-maintained. Professional Airbnb laundry service providers have the experience and training to provide a high-quality service. They know how to sort laundry, use the proper detergents and cleaning products, and ensure it is well-maintained.
Additional Features We Wish You Knew Earlier
Environmental Sustainability: Many professional Airbnb laundry service providers offer eco-friendly laundry options. They use eco-friendly detergents, conserve water, and use energy-efficient equipment to reduce their carbon footprint. This not only benefits the environment but also helps to create a positive image for your Airbnb business.
Improved Guest Satisfaction: By outsourcing your laundry services, you can ensure that your guests always have fresh and clean linens. This can help to improve their overall satisfaction with your Airbnb and increase the likelihood of positive reviews and repeat bookings. Moreover, professional laundry services often provide faster turnaround times, which means you can quickly replace dirty linens and towels with fresh ones.
Flexible Scheduling: Professional laundry services are often very flexible, allowing you to customize your laundry schedule to your specific needs. For example, you can arrange for daily laundry services during peak season and reduce the frequency during slower months to save costs. This allows you to maintain high standards of cleanliness while also managing your budget effectively.
Experience Fresh Linens Today: Schedule Your Laundry Service
At KingSpin Laundry, we understand the importance of providing high-quality laundry services to Airbnb hosts. We use only the best products and equipment to ensure your linens are fresh, clean and well-maintained. With our extensive experience in the hospitality industry, we know what it takes to provide an exceptional guest experience.
Our services are not only affordable but also reliable and efficient. We work with you to create a customized plan that meets your needs, whether a one-time laundry service or ongoing maintenance. Our team of professionals will pick up your laundry, take it to our facility, wash, dry, and fold it to your specification, and deliver it back to you, fresh and ready for your guests.