Washing your clothes can be a time-consuming and laborious task. You must separate your clothes, wash them in specific cycles, and ensure they are adequately dried. It can take hours to complete this chore, which can be inconvenient for those with busy schedules. That is where laundry services come in, and opting for such services in Edmond, OK can provide numerous benefits.
Money-Saving Hacks: Laundry Services to the Rescue
Laundry services can save you a lot of money in the long run. They have professional-grade equipment that can clean your clothes more efficiently and effectively. You can extend the life of your clothes and avoid having to replace them as frequently. These services often offer affordable prices, which can help you save money on your monthly budget.
Garment Experts: Tailored Care for Your Clothes
One of the most significant benefits of these services is their attention to each customer. They wash each customer's clothes separately, and these services follow any special instructions or preferences you may have. That means they will treat your clothes carefully, and you can trust they will return them in excellent condition.
Ditch the DIY: Affordable Services You'll Love
Laundry services are more affordable than you may think. With various pricing options, you can choose the one that best fits your budget. Using this service is more cost-effective than doing it at home.
Time is Money: How This Service Can Help You Save Both
Such services can save you a lot of time. Instead of spending hours washing and folding clothes, you can drop off your clothes and pick them up when it's ready. That is incredibly convenient for those with busy schedules who may need more time to wash regularly.
Sleuthing Suds: Stay on Top of Your Washing with Tracking Services
They often offer tracking services, allowing you to see your washing progress. You can actively track the progress of your clothes from pick-up to wash to when they are ready for pick-up. That gives you peace of mind knowing that your clothes are being taken care of.
Doorstep Delivery: The Ultimate Pick-Me-Up for Your Clothes
They also offer pick-up and drop-off services, so you don't even have to leave your home to do your service. That is suitable for those who don't have access to a car or who may have mobility issues.
Spotless Satisfaction: The Quest for the Perfect Wash Continues
Laundry services have the expertise to wash your clothes properly, ensuring they are cleaned thoroughly and without damage. They also have the knowledge and equipment to wash fabrics and handle stains.
Fabric Bliss: Keep Your Clothes in Tip-Top Shape
These services can also help you plan your washing according to the type of fabric. They can recommend different washing cycles for different fabrics and help you avoid washing certain fabrics together that may cause damage. That can help extend the life of your clothes and prevent damage from occurring.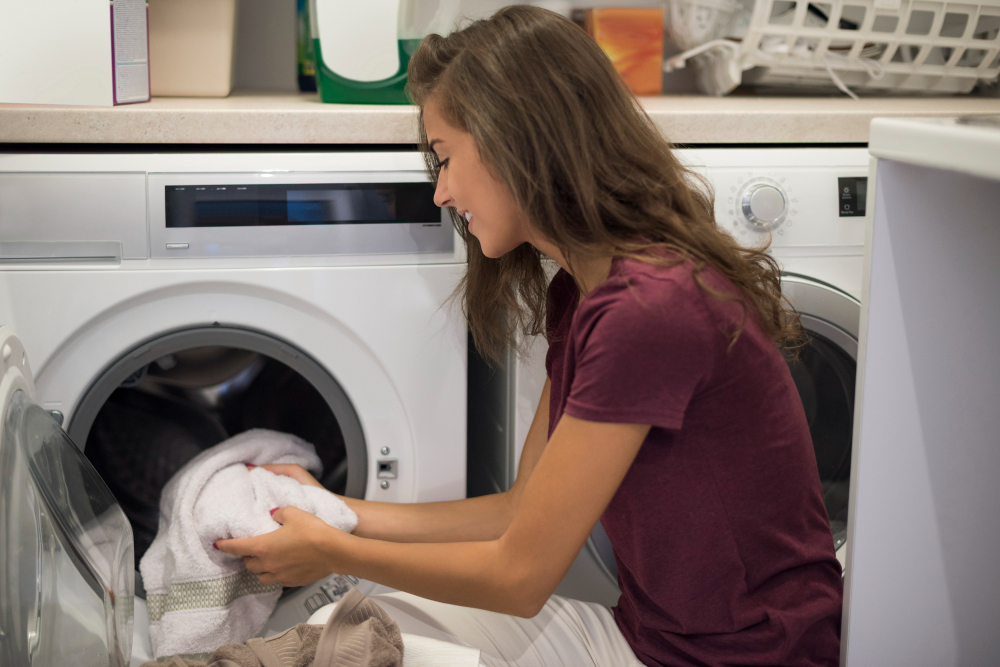 Spin to Win: Join the Clean Clothes Club Today!
If you're looking for laundry services in Edmond, OK, consider KingSpin Laundry Services. With state-of-the-art equipment and experienced staff, they can provide you with high-quality services at an affordable price. From pick-up and drop-off services to individual attention to each customer, we can help make your experience stress-free and convenient.