Doing laundry can be a relaxing hobby or a necessary evil if you want clean clothes. However, regardless of where you stand in the great laundry debate, life can get busy between work, family, and social obligations. Thus, it is understandable to consider hiring someone else to do some or all of your household chores so that you can enjoy more leisure time.
You can find a way to do that for any task, including laundry. In addition to their regular dry cleaning services, many companies also provide additional laundry services like wash and fold. Regularly using a wash and fold laundry service is convenient, can save you a lot of money, and frees up time that would otherwise be spent on laundry.
Getting started with a wash and fold subscription service at your local dry cleaner is discussed along with its benefits and features. Read on to find out how to hire a beneficial laundry service and spend more time unwinding.
The Laundry Process Explained: Knowing What to Expect During the Wash and Fold Steps
Wash and fold services, also known as fluff and fold, involve the most fundamental form of laundry care. The main goal of this service is to free you from the tedious task of doing laundry. The laundering portion of a wash and fold laundry service in OKC entails using industrial washing machines and dryers to clean and dry the customer's garments. Our experts double-check the cleanliness of the garments before the cleaners neatly fold them.
Clothes can either be dropped off at the designated dry cleaning drop off location or picked up from your home, depending on the cleaning service you select. Similarly, after cleaning, you can either pick up the clothes or select a plan that includes Chicago-area delivery.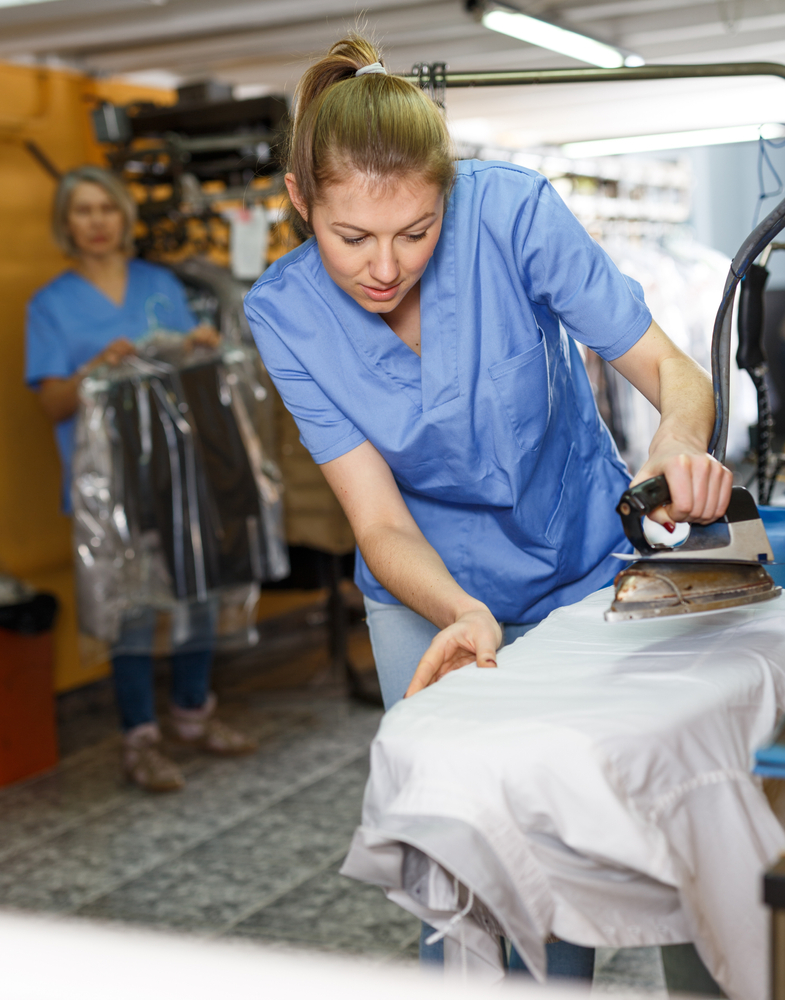 The Advantages of Wash and Fold Service You Cannot Ignore
Save a lot of Time:
One major perk of using a laundry service is the amount of time it will save you. Doing laundry is a tedious and time-consuming chore. This is why laundry folding services can be helpful for those who are short on time but have a long list of things to do. This service will take care of a boring but necessary part of your regular cleaning, giving you more time to spend with the people you care about doing the things you enjoy.
Keep Your Wardrobe Safe:
Have you ever been confused by the laundry instructions on an item of clothing? When you use a service to clean your clothes, you won't have to stress over the details of washing and ironing. We will treat each article of clothing with care by following the washing and care instructions to the letter.
Get Rid of Difficult Stains without Help from a Professional:
Simply throwing stained items into the washing machine and letting them run for a while isn't going to cut it. Sometimes, washing our stained clothes in the washing machine will only make the staining even more noticeable. When you bring your stained clothes to a professional, they'll examine the spot and recommend the best cleaning product to get the stain out and make your clothes look like new again.
Low-Priced Choice for Regular Cleaners:
Despite appearances, this is often the more cost-effective choice. The cost of a laundry service is calculated not by the number of items but by their combined weight. Therefore, if you use a laundromat frequently, you may want to look into our wash and fold options.
Exploring the Trustworthiness of King Spin Laundry
When you hire King Spin Laundry in OKC, you can rest assured that you and your family will always get the best; thanks to our years of experience, commitment to providing customer-centric services, and stellar reputation for consistently clean clothes. Get in touch with us now, or arrange for a pick-up.
Feeling confident enough to give us a shot? You can arrange for a pickup right away if you want.