In the bustling world of hotels, every moment counts. Ensuring a seamless and remarkable guest experience is paramount. One often underestimated aspect is the freshness and quality of towels offered to visitors. Right here in OKC, hotels are discovering the game-changing benefits of a hotel laundry service. This article delves into six compelling reasons to consider a towel laundry service for your hotel. Whether running a cozy inn or a grand resort, this service can be your secret weapon to impress guests and save valuable time. Let's explore why opting for a towel laundry service is a smart move for hotels.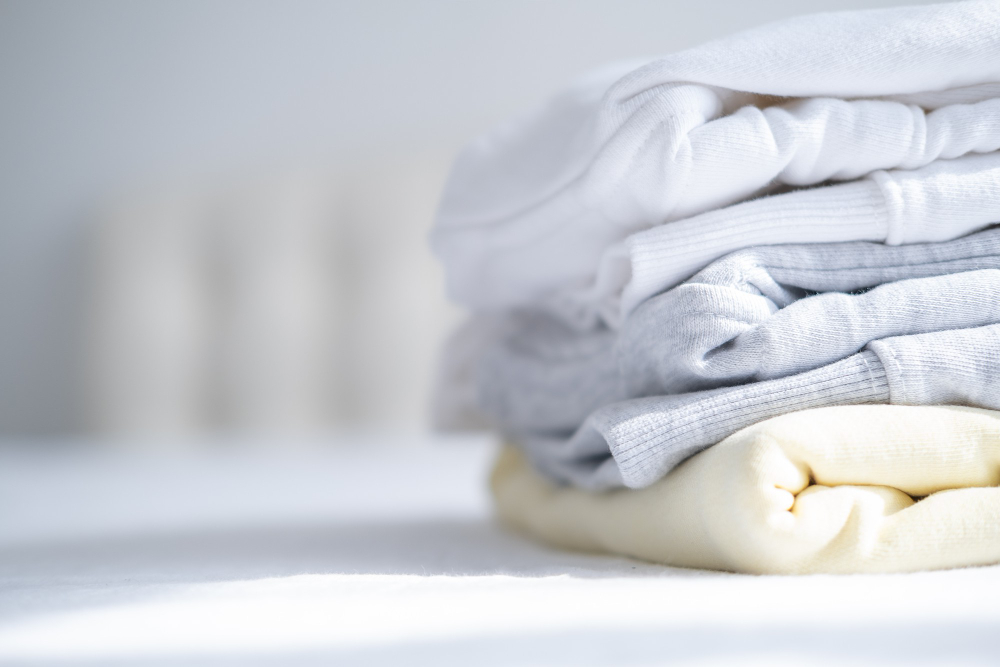 How a Hotel Laundry Service Saves You Hours
Running a hotel is no small feat; it demands attention to detail and time. For in-house laundry operations, countless hours are spent sorting, washing, drying, folding and storing towels. Outsourcing to a hotel laundry service gives you back that valuable time. The professionals handle everything, allowing you and your staff to focus on what truly matters: delivering exceptional guest experiences.
Elevating Towel Longevity: Preserving Quality
Investing in premium-quality towels is expensive. The last thing you want is to see them degrade after just a few wash cycles. A professional hotel laundry service uses specialized detergents and washing techniques to extend the lifespan of your towels. With the right care, your towels will look brand new and feel plush and luxurious for much longer, enhancing guest satisfaction.
Beyond Just Cleaning: The Professional Touch
It's not just about cleaning the towels; it's about making them immaculate. When you hire a hotel laundry service, you're engaging experts trained in removing even the most stubborn stains and unpleasant odors. These services follow industry best practices and regulations, ensuring each towel is sanitized and used safely. In the context of competitive hotel market, a professionally cleaned towel can differentiate between a one-time guest and a repeat customer.
The Efficiency You Never Knew You Needed
Efficiency is the backbone of any successful business. When you outsource your towel laundry, you benefit from a streamlined process that operates like a well-oiled machine. No more worrying about equipment malfunctions, supply shortages or unexpected delays. A laundry service provides consistent results that meet your specific needs every time.
Tailor-Made for You: Customizable to Your Needs
Not all hotels are the same, and neither are their laundry needs. Whether you run a boutique establishment or a sprawling resort, a laundry service offers customizable plans to fit your unique requirements. From choosing the types of detergents used to set a specific delivery schedule, you have control over every aspect of the service.
The Financial Upside: More Bang for Your Buck
At first glance, outsourcing is an additional expense. However, when you consider the costs of labor, utilities, equipment maintenance and the potential for human error, a reputed hotel laundry service emerges as a cost-effective alternative. With bulk pricing options and competitive rates, you can achieve cost savings that positively impact your bottom line.
Revitalize Your Hotel's Towel Experience with KingSpin!
At KingSpin Laundry Service, we're your partners in providing top-notch towel solutions. Elevate your hotel's reputation and guest satisfaction today. Our professional team is ready to handle all your towel needs, from preserving quality to saving you precious time. Say goodbye to laundry hassles and hello to a seamless, cost-effective solution with the best hotel laundry service in OKC. With us, you're not just getting laundry; you're getting excellence, efficiency and expertise.