When running a business, the efficiency of every aspect matters. From hotels and restaurants to healthcare facilities and spas, clean and fresh linens are paramount. That's where a reputable commercial laundry service can make all the difference. However, selecting the right one can be a daunting task. Explore what you must watch out for when choosing a professional laundry service.
Reputation of the Company
The company's reputation is one of the first things to consider when searching for a commercial laundry service. Do they have a track record of delivering quality services? Check online reviews and testimonials from previous clients. A laundry service with a stellar reputation will surely meet your expectations.
Meticulous Considerations for Turnaround Time
In the business world, time is crucial. Quick turnaround time is pivotal when choosing a commercial service. Ask the service provider about their average processing time and whether they offer rush services. You want a partner who can promptly meet your demands without compromising quality.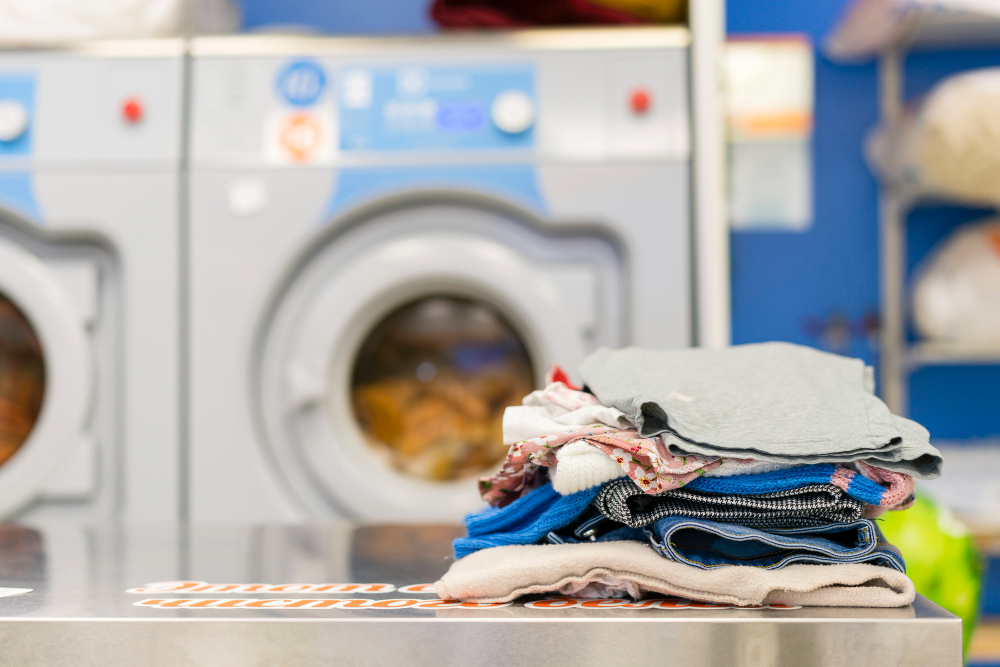 Consider the Expense of Commercial Laundry Service
Financial considerations play a significant role when it comes to laundry services. Evaluating the costs associated with outsourcing your linen and textile needs is essential. Request quotes from different service providers in OKC to gain a clear picture. Please inquire about any potential hidden fees or additional charges that might impact your budget. Balancing cost-effectiveness with the quality of service is key.
Inquiring about the Cleaning Methods
Different fabrics and linens require different cleaning methods. It's vital to inquire about the cleaning techniques the laundry service uses. Are they using eco-friendly detergents? Do they have specialized processes for delicate items? Understanding their cleaning methods ensures that your linens receive the care they deserve.
Confirming Pickup and Delivery Service
Convenience matters and many businesses prefer a laundry service that offers pickup and delivery. Inquire whether the laundry service provides this service and if it aligns with your operational needs. Timely pickup and delivery can save you valuable time and effort.
Replacement or Reimbursement in Case of Damage or Loss
Accidents can happen, even with the most reputable laundry service provider. It's crucial to clarify their policy regarding damaged or lost items. Do they offer replacement or reimbursement? Knowing this in advance can save you from potential headaches down the road.
Inquire about Previous Serving Clients
To gauge a laundry service's expertise and capabilities, inquire about the types of clients they have served before. Do they have experience catering to businesses similar to yours? Knowing their client portfolio can give you confidence in their ability to handle your needs.
Find a Service Provider with Multiple Offerings
Versatility is an asset in the commercial laundry service industry. Look for a provider that offers a wide range of services, from laundering linens to cleaning uniforms. Having a one-stop solution can simplify your operations and reduce the need to engage multiple service providers.
Look out for the Hidden Signs
When visiting the laundry facility or speaking with their representatives, pay attention to the details. Are the premises clean and well-organized? Do the staff appear knowledgeable and professional? These hidden signs indicate the commitment and quality you can expect from the laundry service.
Make the Critical Decision to Meet Your Commercial Laundry Needs
When you're ready to experience the best commercial laundry service in OKC, remember the name – King Spin Laundry Service. We combine a stellar reputation, meticulous attention to detail and a wide range of offerings to meet your unique needs. Contact us today to elevate your business's linen and textile care to the next level.