Are you tired of spending countless hours doing laundry? Is the local laundry shop too far away or too expensive? Your solution is here – drop off laundry service. You can reclaim those lost hours and live a more relaxed and fulfilling life. Imagine trading in the cumbersome task of washing, drying and folding for a simple, hassle-free experience. Are you feeling intrigued? Let's delve into the world of convenience that's just a drop away.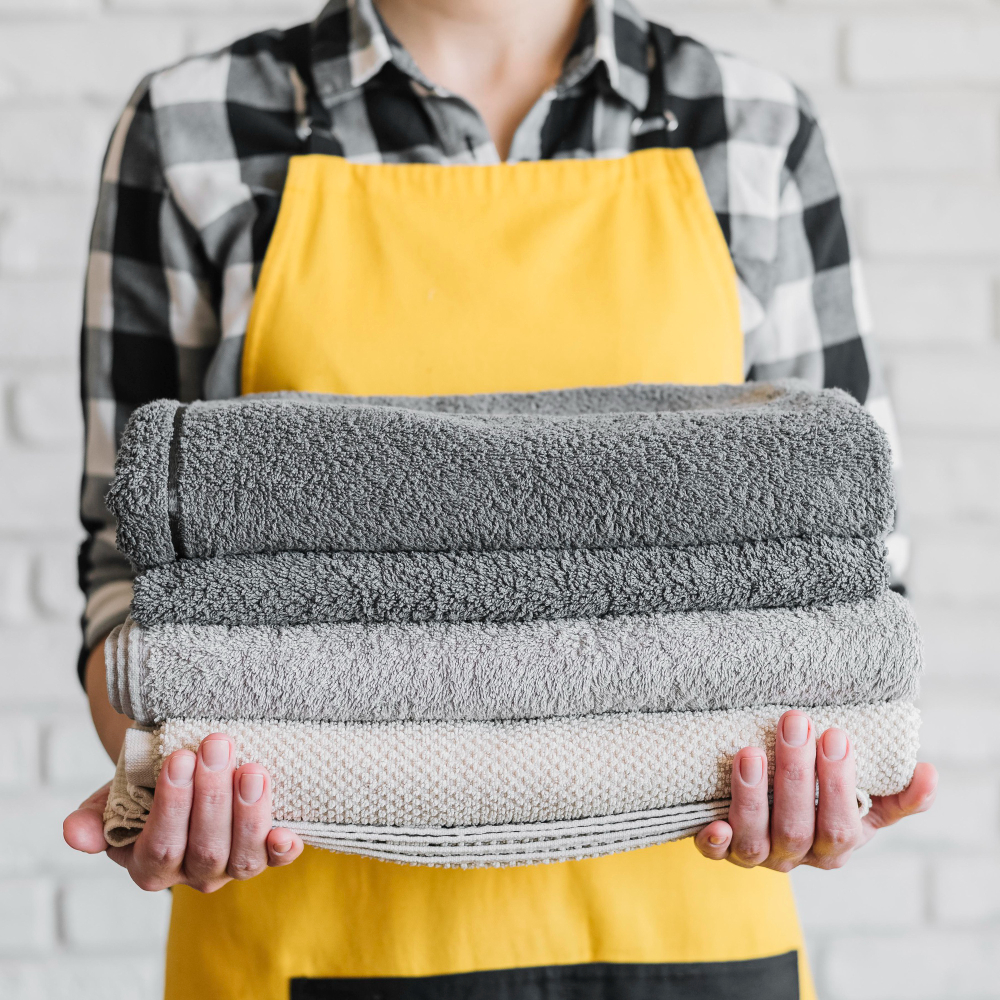 Drop off Laundry Service: Top 4 Advantages for Ultimate Convenience
The next time you find yourself buried under a mountain of dirty clothes, remember – the solution is just a drop off away. Experience the joy of more time by revolutionizing your laundry routine.
Distance No Barrier: Living Far from Laundry Shop
Many of us might find ourselves residing far from laundry shops and this distance can translate into an inconvenience. When living miles away from a laundry facility, the task of doing laundry becomes a complex chore. The drop off laundry service offers a simple solution to this problem. Instead of spending long hours washing clothes, you can drop off your dirty laundry at a convenient location or schedule a pickup while commuting to the office. The service takes care of everything from washing to folding, turning a cumbersome process into a smooth and efficient one. It's like having a laundry shop right at your doorstep, no matter where you live.
Smart Financial Choice: Saving Little Money
Drop off service is not only about convenience but also a smart financial choice. At first glance, it may seem like an added expense, but when you factor in the costs of detergent, water, energy and wear and tear on your washing machine, it becomes apparent that this service can save you money. These savings can add up over time, making the self-service drop off laundry service an economical choice for many households.
Wait Must be Over: Turnaround Time Is Just 24 Hours
Time is of the essence and waiting around for laundry can be frustrating. Drop off laundry understands the importance of quick service, offering a guaranteed 24-hour turnaround time. You drop off your laundry and it's ready for pickup within a day – clean, dry and neatly folded. This rapid turnaround aligns with the fast-paced lifestyle of today, where every minute counts. "The convenience of having your laundry ready within a day is a game-changer, freeing you from the worry and wait associated with traditional laundry methods."
Go Green: Embrace Eco-Friendly Practices
In an age where environmental consciousness is growing, choosing eco-friendly services should always be your go-to option. Many laundry facilities prioritize using environmentally safe products and energy-efficient methods to clean your clothes. If you choose one such premise, you're not just taking care of your laundry needs but also contributing to a greener planet. Going green with your laundry reflects a responsible and progressive approach to daily living.
Get Ready to Reclaim Your Time
Join the laundry revolution and embrace convenience with King Spin Laundry Service. Click here to find out more about our top-tier drop off laundry service and take the first step toward a stress-free life! Let us handle your laundry and you handle enjoying more of your life.