Are you tired of maintaining the quality and appearance of your Airbnb property? Are the repeated laundry demands taking a toll on your time and effort? Leave all those worries behind and turn toward the ultimate solution for property managers and owners like you. It's time to consider Airbnb laundry service, an opportunity to enhance your property's reputation with impeccable cleaning. Explore how you can take advantage of this service and witness an upgrade in your Airbnb's look and feel.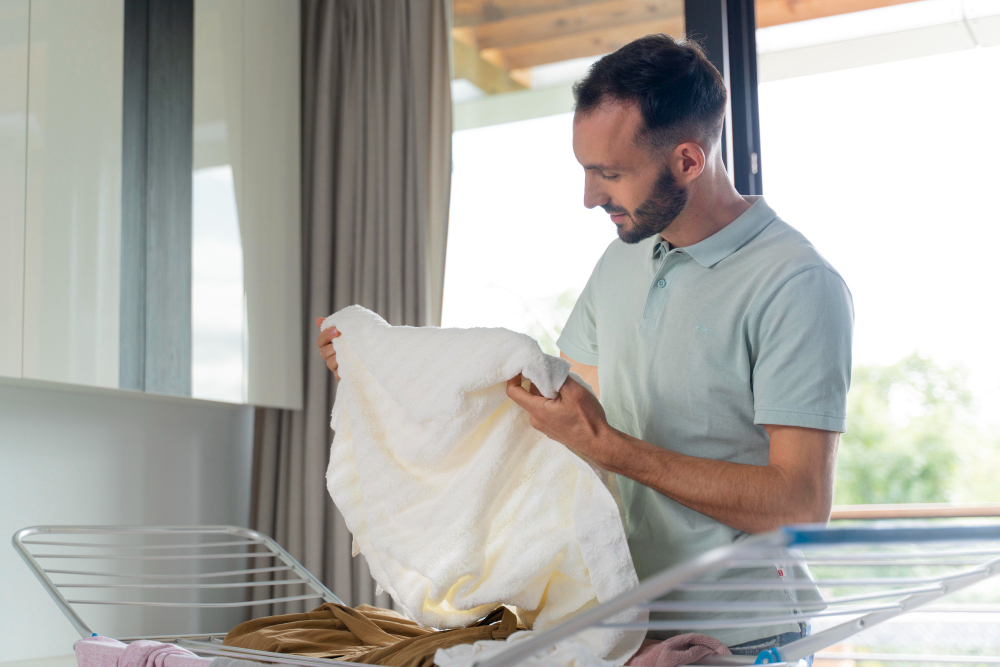 Retain Your Airbnb Appearance Immaculate: Embrace Airbnb Laundry Service
Keep your Airbnb pristine and inviting by leveraging Airbnb laundry service. Discover the top reasons to make this essential investment below.
Commercial-Grade & High-Quality Cleaning
Professional Airbnb laundry service is not just about washing linens and towels; it's a commitment to excellence. With commercial-grade equipment and high-quality cleaning agents, your property receives the treatment it deserves. Professional laundry service ensures that every fiber undergoes thorough cleaning, resulting in a freshness that resonates with your guests. What is the best part? Your linens will look brand new every time.
Take the Burden off by Saving Effort & Time
Managing an Airbnb property requires immense dedication and time. One of the most time-consuming tasks is handling the laundry. With the professional laundry service, you can delegate this responsibility and focus on what truly matters – providing exceptional experiences to your guests. Say goodbye to late nights and endless washing cycles and embrace the convenience and professionalism of outsourcing your laundry needs.
Meet Specific Needs with Customized Service
"Every property is unique and so are its laundry needs." Whether it's particular fabrics or specific cleaning instructions, laundry service providers are ready to meet individual requirements. They will consult with you to understand your needs and preferences, ensuring that each cleaning session is tailored just for you. Are you ready to see the result? The service guarantees satisfaction with every wash.
Get a Cost-Effective Laundry Service
Managing the cleanliness of your Airbnb doesn't have to be a financial burden. Opting for a specialized laundry service allows you to benefit from commercial-grade cleaning without straining your budget. These services offer an economical approach without compromising quality by utilizing professional techniques and bulk cleaning capacity. This efficiency translates to savings, enabling you to invest in other vital aspects of your property. It's a smart choice for those looking to maintain excellence while keeping costs in check.
Witness the Difference in Appearance After Cleaning
A clean, crisp appearance sets your Airbnb apart from the competition. Airbnb laundry service providers take this seriously, transforming your linens and towels into visually appealing and comforting assets. Watch as the once worn-out fabrics become vibrant and inviting, enhancing the overall appeal of your property. Your guests will surely notice the difference, leading to positive reviews and repeat bookings.
Experience the Joy of Remarkable Laundry Service With Us
Embrace the change and uplift your Airbnb property with the professional touch of King Spin Laundry Service. You can make your Airbnb stand out in the bustling market through high-quality cleaning, time-saving convenience and customized solutions. Join the ranks of satisfied property owners who have trusted us. Click on our website link or call us today for Airbnb laundry service and take the first step toward revolutionizing your laundry needs. Here quality meets convenience and your satisfaction is our top priority.