Laundry is a never-ending chore that consumes our valuable time and energy. But what if there was a way to escape the endless sorting, washing, drying and folding cycle? Enter the solution: laundry service. This professional and convenient service is revolutionizing how we tackle our laundry woes, providing a much-needed respite from the mundane.
With a wash and fold laundry service, you can invest your time in what truly matters while the experts handle the rest. Whether you're in bustling OKC or any other location, the benefits of this service are genuinely transformative. Let's explore how a laundry service can save time, offer convenience and cater to your needs.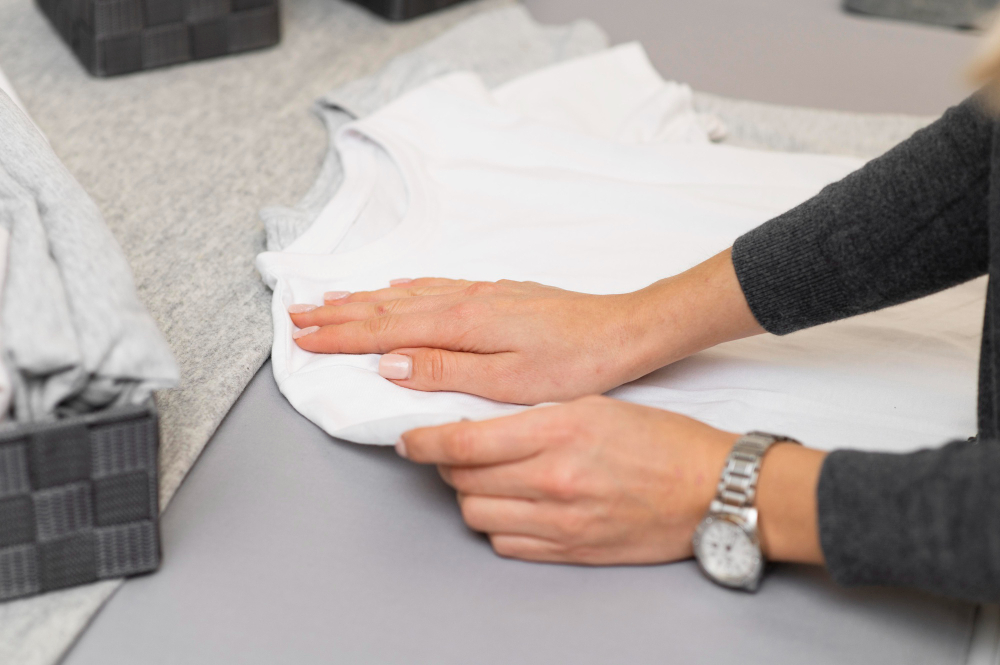 Convenience: Laundry Bliss at Your Service
One of the primary reasons for the wash and fold laundry benefit is its convenience. Instead of spending hours in front of the washing machine and dryer, you can drop off your laundry and let the professionals handle the rest. This service allows you to focus on other essential aspects of your life, whether spending quality time with your family, pursuing hobbies or focusing on work commitments. With a laundry service, you can say goodbye to the tedious and time-consuming chore of laundry.
Time Saving Move and Laundry Magic: Making Minutes Multiply
Time is a precious commodity, and a laundry service can save you significantly. Imagine the hours you spend each week sorting, washing, drying and folding laundry. By outsourcing this task to a professional service, you can reclaim that time and allocate it to more meaningful activities. Whether engaging in self-care, pursuing personal goals or simply relaxing, a wash and fold laundry service gives you the gift of time.
Affordability: Wash and Fold Laundry Perks Without Breaking the Bank
Contrary to popular belief, a laundry service can be affordable. Many assume professional services have a hefty price tag, but that is not always true. When assessing the expenses, take into account the worth of your time. By outsourcing your laundry, you are freeing up hours you can utilize more productively. Additionally, these services offer competitive pricing and various package options to suit different budgets. So, not only are you saving time, but you can also enjoy clean and neatly folded laundry without breaking the bank.
Service Availability and Laundry Royalty: Where Expertise Reigns
A wash and fold laundry service is not limited to washing and folding clothes alone. Laundry professionals often provide additional services that enhance the overall experience. These services may include stain removal, dry cleaning, ironing and garment repairs. By taking advantage of these extra offerings, you can ensure that your clothes receive the specialized care they deserve. Our experts, well-versed in the best techniques and products for optimal results, handle your garments with a comprehensive approach to laundry.
Meeting Your Requirements: Customized Care for Your Laundry Love
Laundry requirements vary for each individual, and a reputable laundry expert understands the importance of catering to those specific needs.
Such services can accommodate your unique requests, whether you possess delicate fabrics that demand a gentle touch or garments with stubborn stains that require special treatment.
The skilled professionals employed by these establishments possess a wealth of knowledge and expertise in handling various fabrics and challenging stains.
Rest assured; your garments will be treated with the utmost care, ensuring they are returned to you impeccably.
Experience Laundry Royalty with King Spin Laundry Service!
Step into the realm of laundry excellence with King Spin Laundry Service. Let us precisely handle your wash and fold needs and care fit for a king. Say goodbye to the never-ending laundry pile and reclaim your precious time with wash and fold laundry in OKC. Enjoy the convenience, professionalism and affordability that sets us apart. Join the ranks of satisfied customers who have experienced the royal treatment of King Spin. Schedule your laundry service today by calling us at 405-458 4448.